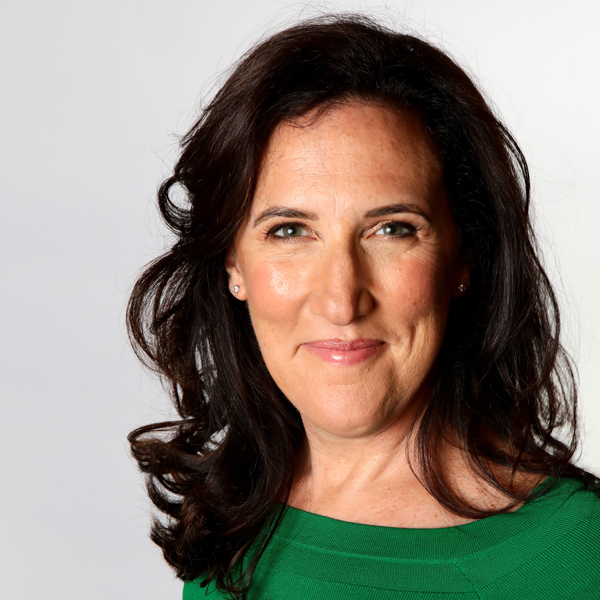 Heather Heimerl Brunold, M.Ed., Ed.D. Executive Director
Heather Heimerl Brunold has been a thought leader in education, specializing in adolescent development and family/school dynamics for more than two decades. After completing her doctorate in education from the University of Southern California, Heather became passionate about utilizing her expertise outside the four walls of a classroom, and instead on behalf of the greater community. Seeing an opportunity to use the TED brand in support of the local good, Heather acquired the TEDxPasadena and TEDxPasadenaWomen licenses and has focused the brands as vehicles to positively influence our community's approach to learning. This ultimately led her to establish Words2Action, a nonprofit organization that serves as the fiscal agent for our local TEDx efforts, but also whose mission is to transform the words we speak into tangible action by providing sponsorships for girls ages 13-18. Heather is by her nature a helper, healer and teacher. Her passion for learning and her love of relationship building are the reasons she enjoys serving our community.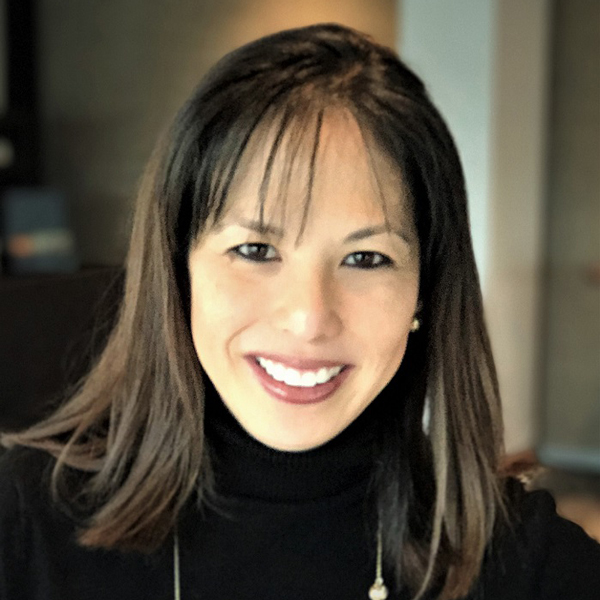 Shelley Arakawa Development Advisory
A dedicated advocate and change agent, Shelley Arakawa's work in both K-12 and college/university settings are evidence of her passion to promote efforts that strengthen access and excellence in education.  Currently the Director of Regional and Campaign Giving for her alma mater, Punahou School, a K-12 independent school in Honolulu, HI. Shelley cultivates the next generation of the school's leadership donors and creates new ways for mainland alumni to engage with and contribute to the school. Previously, Shelley was the Senior Director for Higher Education in the College Board's Western Regional Office, where she established the Native American Student Advocacy Initiative and directed the Summer Institute on College Admissions and School Relations as well the Enrollment Leadership Academy. Prior to the College Board, Shelley managed the individual fundraising operations, college counseling program, and college retention efforts for Foundation for a College Education. Shelley received a bachelor's degree from Dartmouth College, and a JD from the University of California Hastings College of the Law.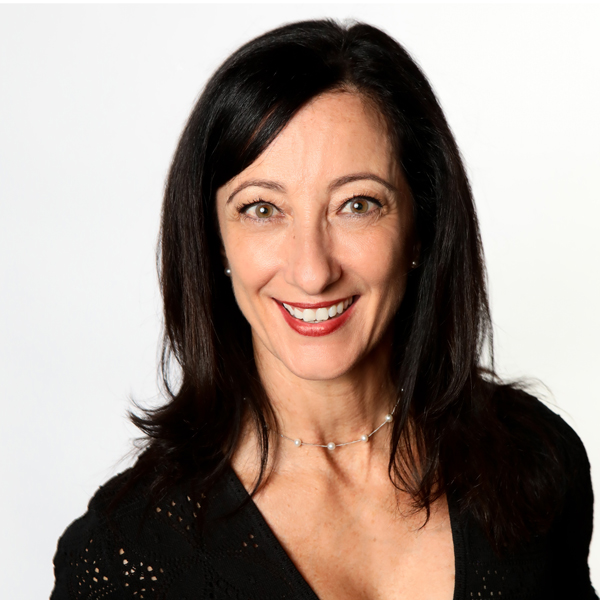 Carla Buigues Events Manager
Carla Buigues was born and raised in Buenos Aires, Argentina and migrated to the United States at the age of 14.
 As a student at Mount San Antonio College, Carla began her career in corporate finance at Transamerica Financial Services. She established her fist company in the business of Real Estate at the early age of 25, armed with the passion she acquired as a young girl following the footsteps of her entrepreneur father. With over 25 years of experience in the Real Estate field, she has extensive knowledge in sales, acquisitions and financing in addition to the development and building of residential properties. Carla's greatest achievement is being a mother to her two amazing children, while continuing to be a Real Estate multi-million-dollar top producer, serving communities as a leader and volunteer both locally and internationally.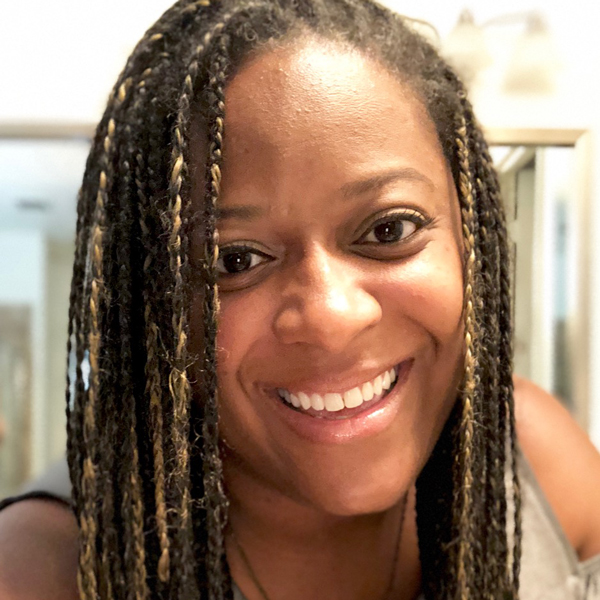 Jessica Carry Director of Curation and Digital Marketing
Jessica Carry, owner of SoulSpeak Wellness, serves as the Director of Curation and Digital Marketing Manager for TEDxPasadena. This is her third year working with TEDxPasadena and finds joy in coaching speakers on their journey to spark conversations. Outside of TEDx, Jessica works as a wellness coach and leadership consultant. She attended Georgia State University where she earned a bachelor's degree in Psychology and is currently pursuing her Master of Public Health degree from the University of Southern California. Jessica serves as an alignment-based vinyasa yoga teacher in which she has trained both nationally and internationally. She is also a Lead Facilitator for the Leadershape® Institute™ where she co-facilitates in-depth leadership experiences.  Jessica has a passion for Wellness and Leadership and her work allows her to aid in the development of mental and physical health as well as assist others in nurturing their own voice to be of service to their communities both on a local and global scale.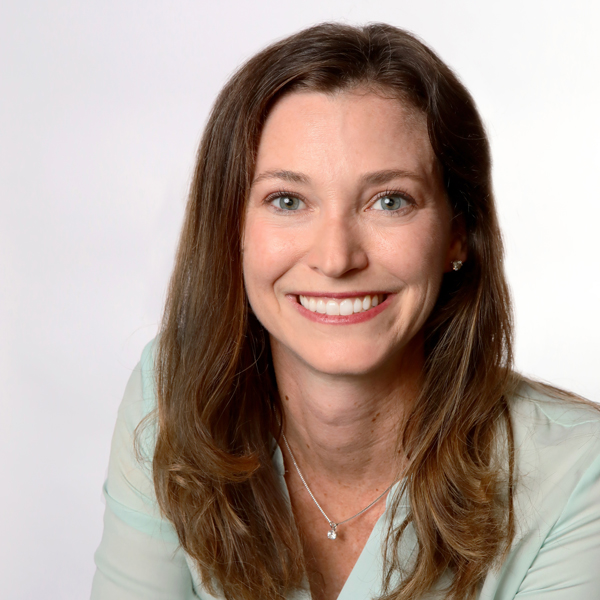 Lara Chanpong Strategic Planning Advisory
Lara Chanpong is a Financial Advisor and Partner of The Chanpong Group at Merrill Lynch.  She helps clients pursue their financial objectives through a customized wealth management approach that employs a white glove service model.  With 15 years of national and regional corporate management experience for a Fortune 500 company, Lara's award winning thought-leadership and strategies have been utilized at national and global levels to drive organizational growth and efficiency.  She is passionate about applying these skills to personally help businesses, individuals and families achieve their goals and dreams.  Lara has been an avid TEDx fan for years and is excited to be part of this year's TEDxPasadena / Words2Action team!  Lara is a proud graduate of the University of Southern California and resides in Pasadena with her husband and three energetic sons.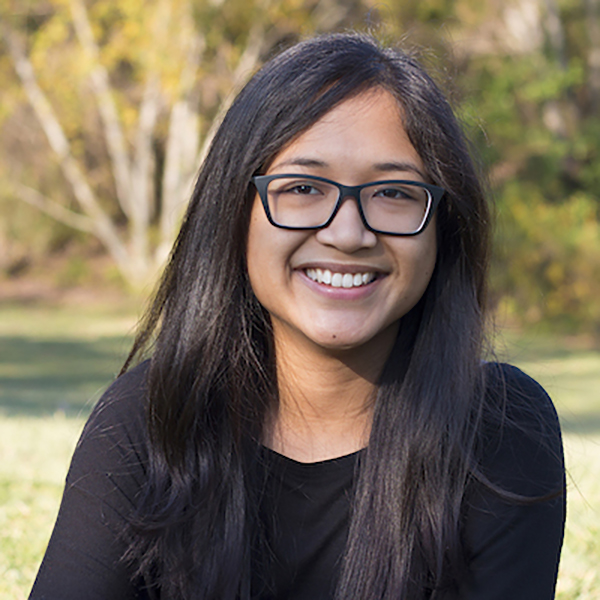 Agnes Constante Media Manager
Agnes Constante is a journalist whose work focuses on ethnic issues. Her bylines have most recently appeared in NBC News' Asian America and Latino verticals. She previously worked as a reporter for the Asian Journal – a Filipino-American newspaper – and formerly wrote for a local Southern California newspaper called the Crescenta Valley Weekly. She is passionate about writing to shine attention on marginalized communities and elevate voices that may not always be heard. In her spare time, Agnes will usually be brainstorming ideas for her travel blog (Backyard Destinations), reading a book, or volunteering as a mentor for youth in Watts.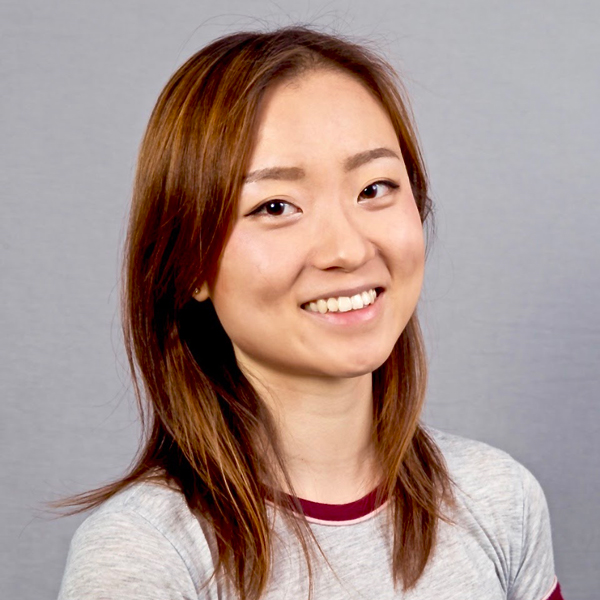 Sunny Cui Interactive Space Manager
Sunny Cui grew up in beautiful Vancouver, BC where it rains roughly 250 days a year. Now, she is pursuing a Bachelors in Electrical Engineering at Caltech right here in Pasadena, CA where the sun is almost always out! Before joining TEDxPasadena as the Director of Interactive Space, she started and worked as the Co-Head Organizer of TEDxYouth@Granville.  Outside of school, lab and TEDx, she enjoys hiking, playing piano, and painting. She is passionate about entrepreneurship, sustainability and youth engagement, and love meeting like-minded individuals.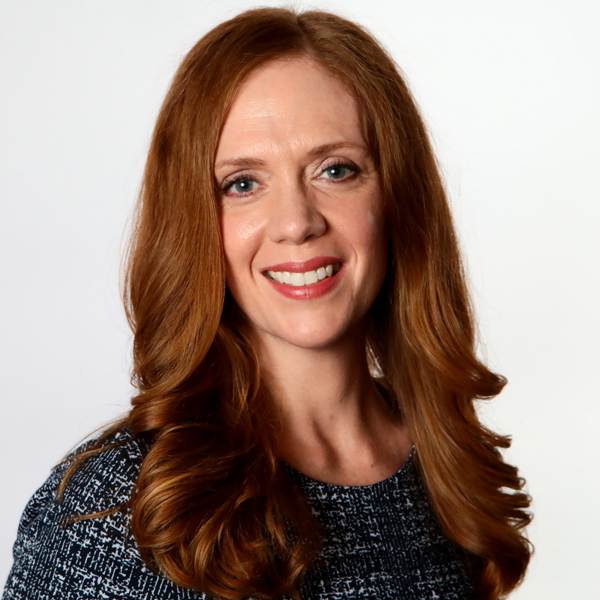 Jennifer Dill Kamal Director of Patron Development
Jennifer Dill Kamal is currently pursuing a Certificate in Fundraising from UCLA Extension while also serving as the Liaison of Patron Development for TEDxPasadena. Over the past 9 years, she has been involved in fundraising for various organizations, in different capacities, working alongside and communicating with donors, volunteers, and board members. She is originally from Houston, Texas, but now lives in San Marino with her husband and three children.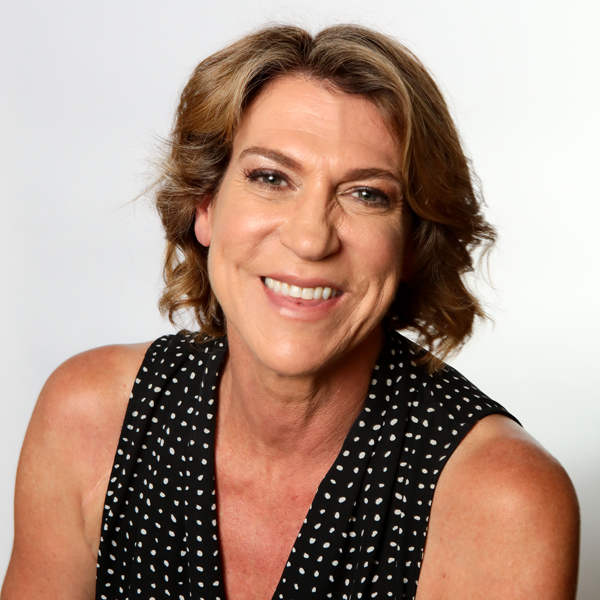 Kim Hutchings Director of Operations
Kim Hutchings is an experienced project manager, engaged community member, and a passionate advocate for the Pasadena non-profit network. Through years of service for Five Acres, along with several other organizations, Kim has successfully coordinated numerous fundraising and volunteering events to benefit Pasadena youth and the community at large . Regardless of the task or objective at hand, Kim is relentless in her effort to exceed expectations, energize the team around her, and provide a meaningful, repeatable impact on the lives of others.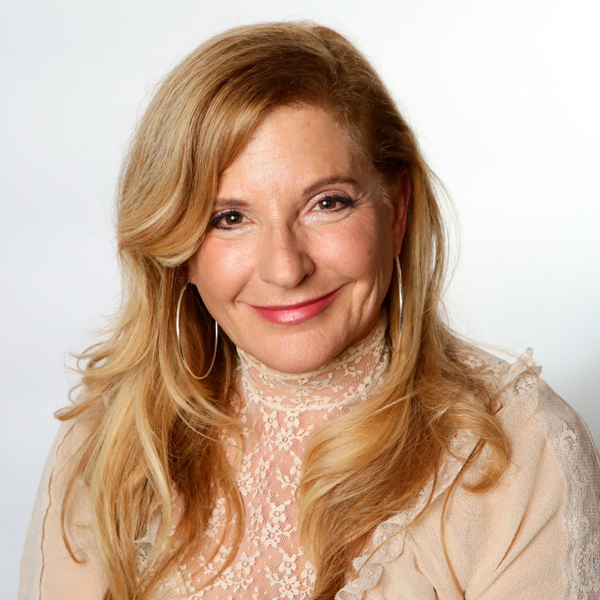 Julie Markfield Marketing Advisory
Julie Markfield is an award-winning designer and founder of CMg Design Pasadena. CMg is a brand development design firm that creates unique, client specific projects for a range of institutions, public and private. She studied at University of Michigan, Parsons School of Design, as well as Brunel University in the UK. Julie loves entertaining friends and creating abstract art, which has appeared in shows throughout LA, including two recent solo exhibitions. She is also a proud member of the Rose Bowl Masters swim team.  CMg Design has been an in-kind sponsor since 2017.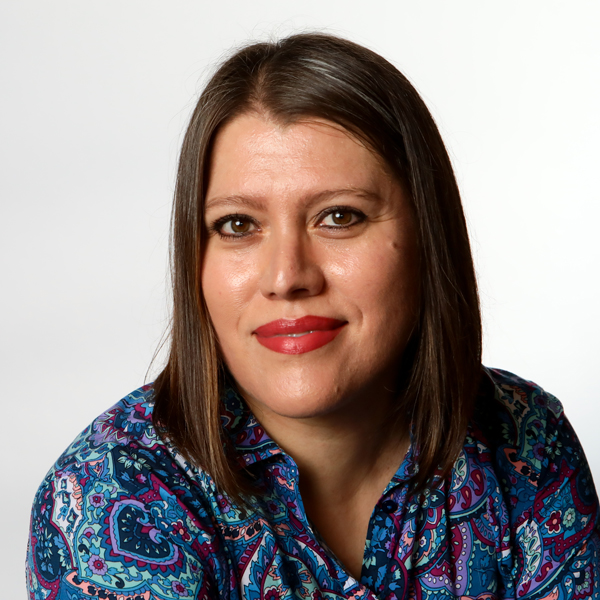 Lorena Palacios Operations Manager
Lorena Palacios, as External Operations Manager for TEDxPasadena 2018 she's part of the operations team helping coordinate and manage the flow of the TEDx experience. Lorena is a project manager with an environmental legal background. She has worked in the sustainability and climate change sector for the past decades in the US, Europe and Latin America. Currently, she advises companies, government agencies and universities in climate action, adaptation and resilience.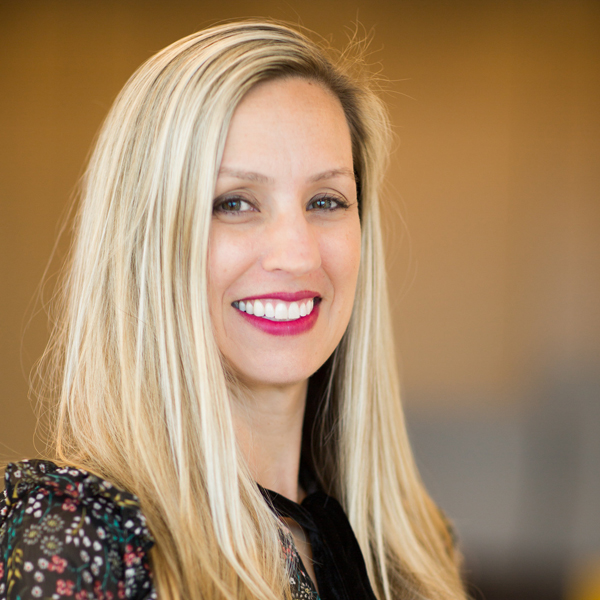 Marissa Richards Director of Corporate Development
Marissa Richards is a Global Account Manager for Haworth, focusing on supporting and developing large multinational global accounts in Los Angeles with a focus on commercial, healthcare and entertainment clients. She has a 10-year career in commercial furniture industry as a sales rep with Herman Miller dealerships, and most recently with KI.  Marissa has been actively involved working with the A&D community, USGBC and CREW- LA. Marissa has a Bachelor's Degree in Business Administration specializing in Management Information Systems and an Associate of Arts from the Fashion Institute of Design and Merchandising. In her spare time, she enjoys playing volleyball, paddle boarding and walking her Chihuahua, Pepe.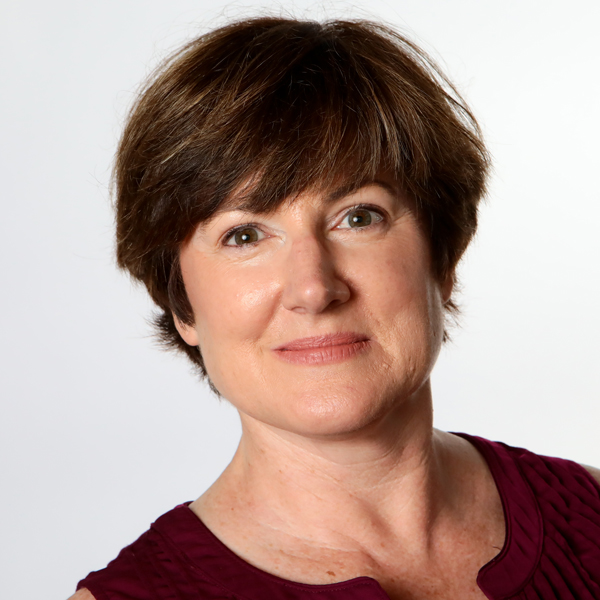 Rebecca Seiler Chief Financial Officer
Rebecca is the founder to Seiler Solutions LLC, an accounting firm partnering with nonprofits and entrepreneurial companies to provide daily record keeping and interactive financial statements with a focus on solving business problems using online integrated tools.   She is a certified public accountant, bicycle enthusiast and dog lover.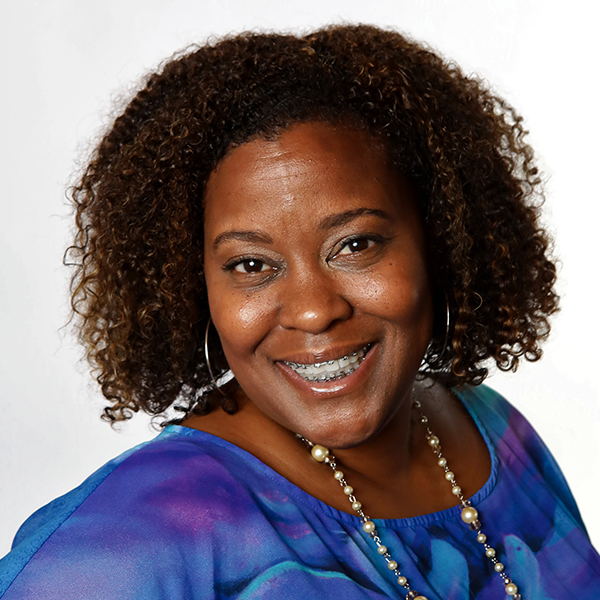 Rocelyn Lucas Taylor Registration Manager
Rocelyn is a licensed Health and Life Insurance Agent, Notary, and has worked in the medical field as an Administrator for nearly two decades. She is currently the Student Health Insurance Coordinator at Fuller Theological Seminary as well as has her own medical practice consulting business. A California State University, Los Angeles graduate she obtained her undergraduate degrees in Sociology and Political Science and is dedicated to making a difference within her community. Her passion to help others and community is illustrated by her volunteer commitments with PTA's, Student Site Council Representative for Pasadena High School as well as other community organizations and civic groups. Rocelyn brings enthusiasm and excitement as she enters into her second year volunteering with TEDxPasadena and is looking forward to continued service within her community!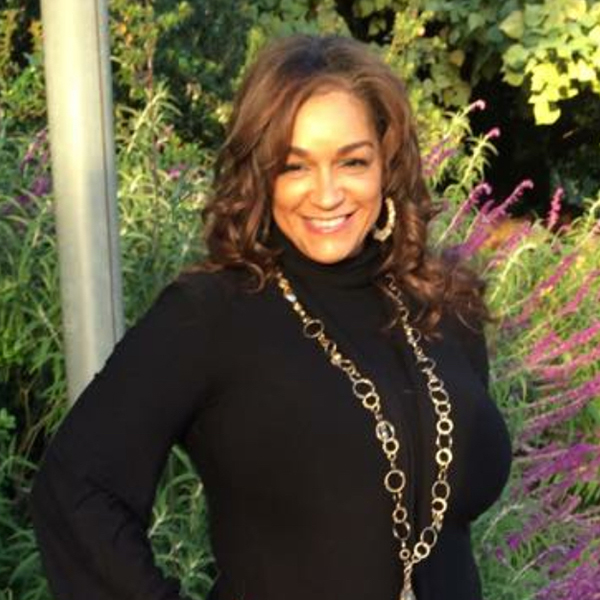 Lori Neal Hospitality Manager
Lori Neal is the founder of Diamond Interiors LA, a firm that provides interior design, branding, procurement and project management for hospitality and entertainment. She is the proud mother of two children, Christopher 29 and Alexandria 23. Both are visionaries in their own realms. She started her business out of a need that was unrelated to what she envisioned; this was her first lesson in the how to make money using her skills and talents. Lori was working in sales and marketing at a furniture factory and one day she connected with the owner who saw something in her and decided to send her to Fashion Institute of Design & Merchandising. In 2008, she branched off and started to grow her own brand. Her company was small enough to navigate the issues and she had the experience that could save projects; everybody won. Business in all forms started coming to her without advertising or social media. Lori has successfully designed for the Academy Awards, BET Awards, Espy Gifting Suites. She created everything in her life good and bad. She is here to share that her future is being written moment by moment and she looks forward to including you all in that Manifestation of Success.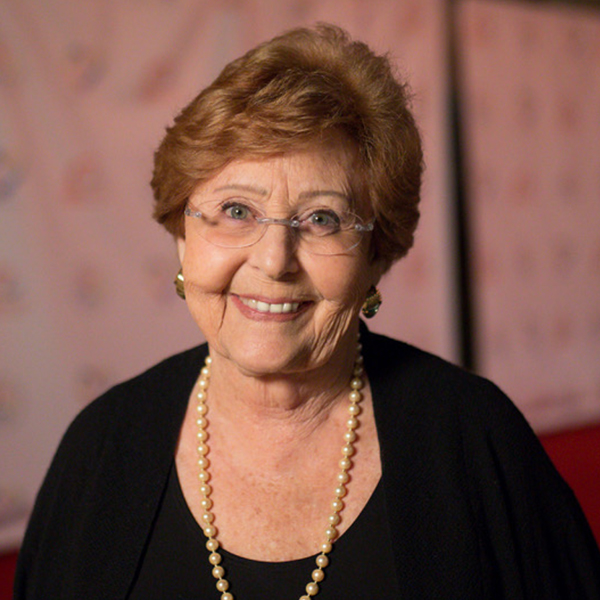 Ann Hassett Sponsorship Manager
Ann Hassett is the President of Niemack/Hassett Productions. Ann has been producing, writing and directing award winning television programming and corporate communications for over thirty years. She has completed 93 hour-long episodes of Untold Stories of the ER for the Discovery Channels, produced and directed 48 episodes of "MISSING/REWARD", and has produced 9 documentaries for the award-winning HBO series "AMERICA UNDERCOVER".  Ann Hassett and Bob Niemack's dramatic film for HBO, "A DEADLY SECRET", was the winner of the Writers Guild Award for Children's Specials (writer, Robert L. Freedman). Niemack and Hassett have received dozens of awards for their films including seven Emmy Awards, and the Peabody Award and ACE Award for "DRUNK AND DEADLY: A DAY ON AMERICA'S HIGHWAYS".  Ann has been the Managing Director for Ambassador Hall, she has also been the Executive Director for Levitt Pavilion for the Preforming Arts in Pasadena, and a Consultant for Friends of the Observatory.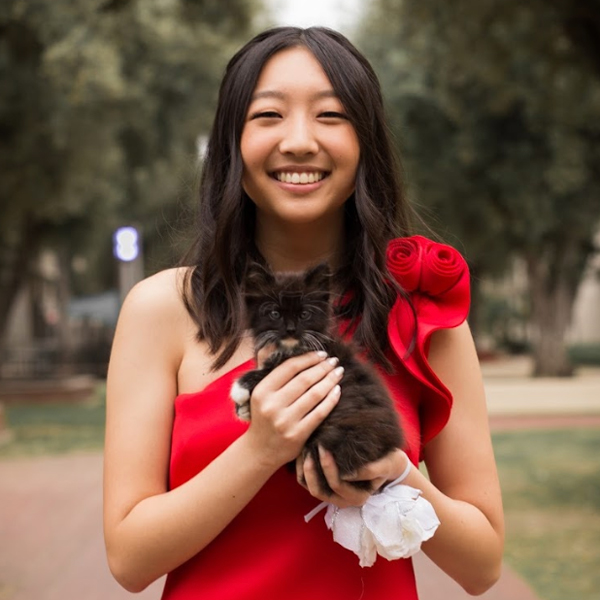 Ashley Lim Intern
Ashley is a high school senior attending Westridge School for Girls who is passionate about digital design, AI, and engineering and has the TEDxPasadena intern since June of 2018. During her time, she has worked behind the scenes writing up newsletters, contacting affiliates, organizing the 2018 speakers' pictures and biographies, and most recently, listening in on a practice session for two of the 2018 TEDxPasadena speakers, which she wrote a blog post about. Ashley has also set up and escorted guests at the July event hosted at Caltech in preparation for the big event this September.